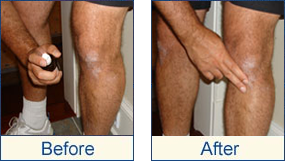 EdenSkin products are safe and powerful non-prescription products, specially formulated for the treatment of skin conditions characterized by one or several of the following symptoms: irritated, itchy, red, extremely dry or oily-dry skin, thick scaly or flaky skin. EdenSkin products are composed of exotic fruit and plant extracts that are easily absorbed by the skin.
The changes triggered when using an EdenSkin product begin by strengthening the protective outer skin layer, the stratum corneum. The plant extracts we have chosen for our products contain substances that fight damaging microbial growth, but support the existence of "good" bacteria, which are necessary for the equilibrium of the skin. The normal development of new skin cells underneath is strengthened, and gradually the skin regains its healthy appearance and structure. After applying the product, relief of itching and irritation can be felt within hours; dry scales or flakes start to shed, and the skin begins to even out. EdenSkin will leave your skin feeling soothed, smooth and comfortable!
With tested and Ministry of Health approved ingredients, EdenSkin is your best bet to solve your skin problems. You can effectively break the cycle of discomfort, itching, scaling, redness, and lesions without injections, caustic pharmaceuticals, or steroids.
The beauty of EdenSkin products lies in their ingredients: Natural herbal extracts, historically used for treatment of skin conditions of all kinds, and perfectly safe. And they work!.
Throughout ten years of development, EdenSkin's proprietary formulas have shown to improve skin conditions in over 60% of all cases. EdenSkin is the first choice for those who suffer with pain and itching that goes beyond discomfort or inconvenience. For many of us, our lives are severely impacted by the discomfort and embarrassment of skin problems. The good news is that we can do something about it.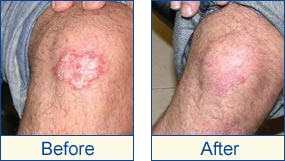 EdenSkin products, developed by acclaimed Naturopath Dr. Zvi Ben Moshe, were developed and are packaged to adhere to the strict regulations of the Israeli Ministry of Health. Each product is submitted to a scrutinizing European safety assessment and is then registered for marketing in Europe..
Previously limited to patients at Dr. Ben's clinic, EdenSkin products are now available to anyone suffering from skin conditions, anywhere around the world.